Campus Map and Facilities
1. Gaines Chapel
Gaines Chapel is the symbol of our school which represents peace and humanity. The chapel is made of wood and brick and it blends in with the surrounding natural scenery. Inside the chapel is a pipe organ, which was donated by the alumni. The chapel accommodates 170 people. We can enjoy the beautiful sound of the carillon and the changing colors of light coming through the stained glass window.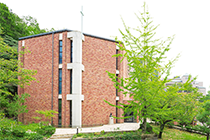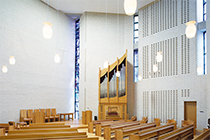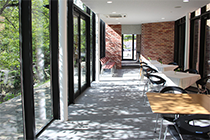 2. Cook Hall (Macaulay Gym)
This multipurpose building has a variety of practical rooms such as a piano practice room and a workshop, as well as laboratories for the Department of Child Education. Additionally, it is equipped with testing laboratories for the Department of Nutrition and Health Promotion, along with club rooms and a locker room. On the top floor is an indoor gymnasium (Macaulay Gym).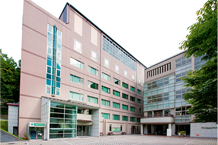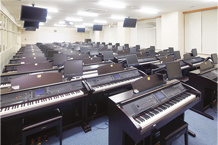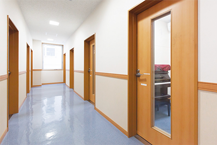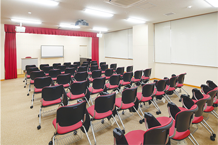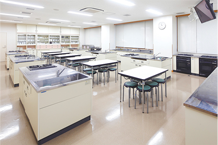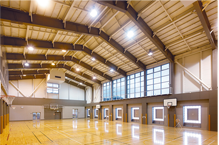 3. Kofu-kan
This building has the health care center, and office for students with disabilities.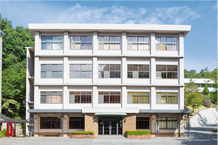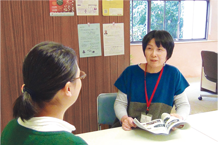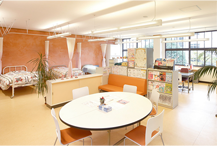 4. Hinohara Hall
You can relax, dine or use a computer in Hinohara Hall. It's a multipurpose facility that can be used as a "home base" during your free time on campus. The hall is named after the third president of the institution, Zensuke Hinohara, who laid the groundwork for the university in its present location.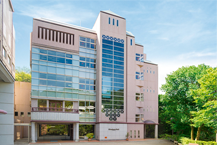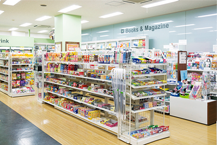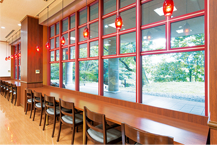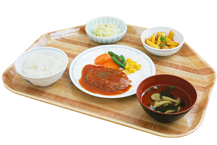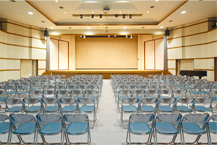 5. Library
The HJU library houses about 280 thousand books in various academic fields and 6,000 serial publications. Reference rooms, private study rooms and presentation rooms are available for students in the library. Students can read and study in a quiet environment surrounded by nature.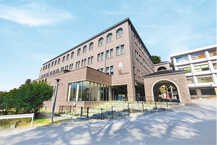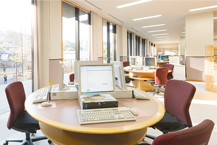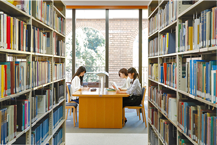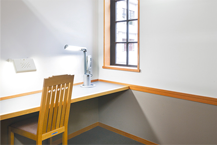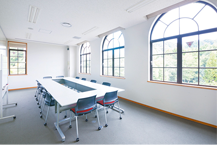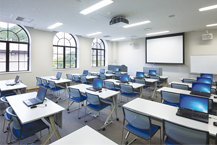 6. Jinbun-kan
This building has large, medium and small rooms for lectures and seminars.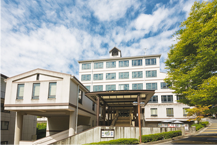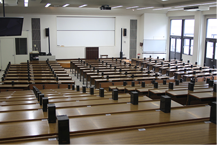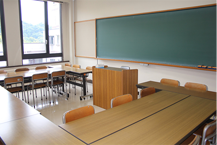 7. Sophia-kan (No.1)
This building is home to the Faculty of Human Life Science, housing various practical rooms for cooking, design, etc.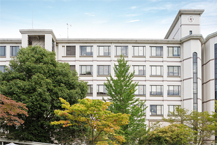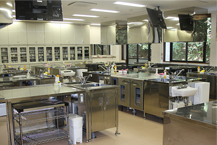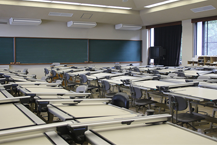 8. Sophia-kan (No.2)
This lecture building contains a multimedia classroom that can accommodate 150 people, along with six computer rooms, an e-learning room and class-size rooms for seminars.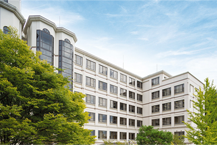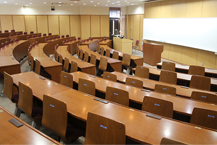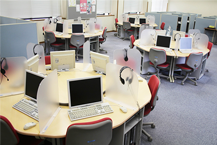 9. Bungaku-kan
This building has research offices for the Faculty of Humanities staff and the LL classroom.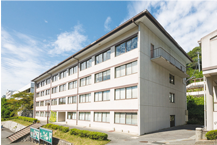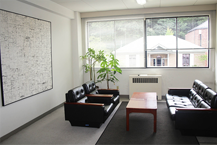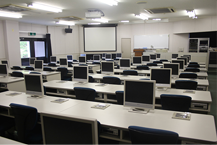 10. Shouei-kan
This building has offices for the president, chancellor and associate chancellor, as well as the head office.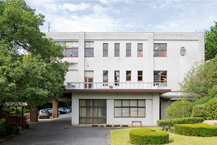 11. Lambuth Hall (Sunamoto Memorial Auditorium)
The Latin phrase "CUM DEO LABORAMUS" on the expanse of white wall is certainly impressive, befitting a place where the entrance and graduation ceremonies are held. On the second floor, it has the student support center, the international center and the career support center.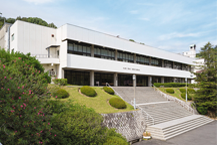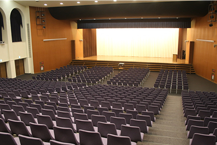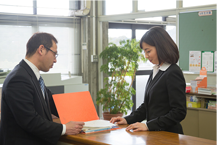 12. Saffron-kan
The building is intended mainly for the Graduate School of Human Life Science. It has seminar rooms, experimental laboratories and a library information corner.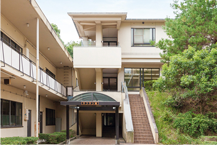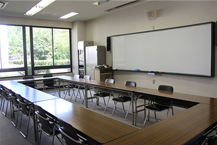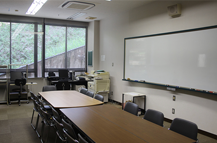 13. History Museum
The University's history and founding philosophy can be explored in the museum. Precious materials that survived the atomic bomb, along with a variety of photographs, are stored and exhibited here.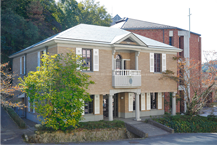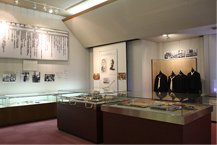 14. Iris International House
It is available for guests, students, faculty, and alumnae as well as visiting professors to interact or socialize on the campus.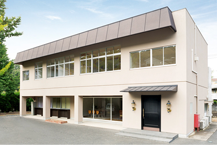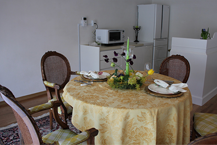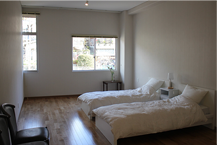 15. Logos-kan
This building houses the Graduate School of Language and Culture. It also has research offices for graduate students where research can be conducted.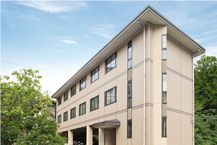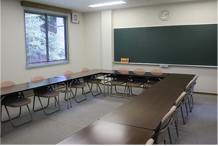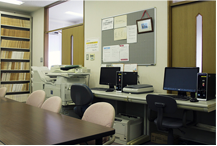 16. No.1 Clubhouse
Clubhouse No.1 offers rooms for the mandolin, soft tennis, lacrosse circles, etc. Clubhouse No.3 is located nearby.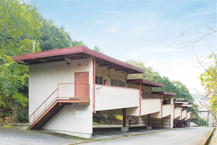 17. Athletic Field
This 47,958-square-meter Athletic Field commands a panoramic view of Hiroshima City. There are tennis courts, ESCI tennis courts, a Japanese archery (Kyudo) range and fields for other sports.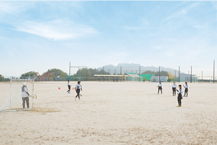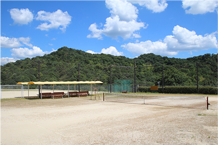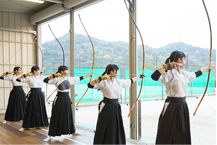 18. Hiroshima Jogakuin Gaines Kindergarten
This kindergarten was moved to the property of the University in 1994, where it coexists in perfect harmony with the natural environment. In 2003 the facility received the Minister of Education, Culture, Sports, Science and Technology Award in the All-Japan School Biotope Contest.