Graduate Programs
Graduate school is a path for students and working people who want to deepen their study based on what they have learned in undergraduate school and throughout their career. Our graduate school consists of two courses. The Graduate School of Language and Culture is primarily directed at learning and researching language, literature and education, all in a comprehensive manner. The Graduate School of Human Life Studies is directed at learning and researching various aspects of human life, based on a foundation of domestic sciences. Our graduate school has adopted both a day and coeducational system, so that a wider range of students can take advantage of the educational opportunities they offer.
Graduate School of Language and Culture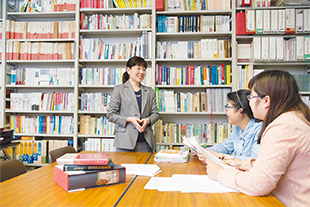 School of Japanese Language and Culture
In the Japanese Philosophy field, students approach Japanese language ranging from classical Japanese prior to 8th century to modern Japanese including dialects from multiple points of view. On the other hand, in the Japanese Literature field, students deeply study 'waka' and other forms of traditional poems and novels dating back to the ancient times to the late modern period, analyzing and evaluating them.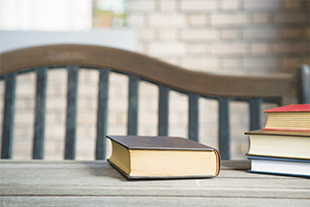 School of English Language and Culture
The school consists of four academic frames; the English Philosophy area is dedicated to the study of the language, in the English Literature area students analyze characters in the works, in the American Literature area we focus mainly on the novels in the 20th century and in the English Education area we research in the fields of foreign language teaching method and second language acquisition.
Graduate School of Human Life Studies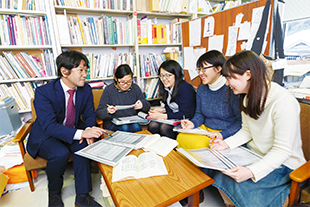 School of Life and Culture
The school is divided into three courses; the Family Resource Management Course provides students with practical tools to improve life from perspectives of business administration, economics and informatics. The Lifestyle Course encourages students to find out optimum solutions for their own life by making cultural comparisons between Japanese, Asian, American and European cultures. In the Formative Design in Life Course, students learn deeply about the functions and art of both living and clothing life.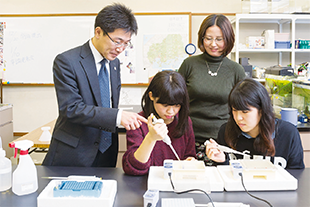 School of Life Science
The School of Life Science offers a variety of subjects in the fields of nutrition science for health enhancement and management, architecture for life environment and biology for regional environment. Students are supposed to learn about and understand the relationship between academic study and livelihood.
---
Day and Night Courses
We offer lectures during the evening, as well as during the day. Students can take lectures according to their schedules.
Co-educational Systems
Our graduate school has introduced a co-educational system in order to create an open education and research institute. The graduate school is also open to international students and working people.