Support for International Students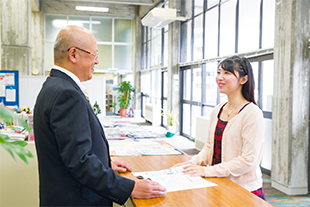 International Programs Center
The International Programs Center is an ever-dependable office that international students who are feeling a bit uneasy can turn to. HJU assists international students with scholarships, maintaining legal status in Japan and through inviting them to participate in various cultural exchange activities.
Residence Procedures
Once international students are admitted to HJU, they are supposed to contact the International Programs Center at the Student Affairs Office to renew/change their status of residence in Japan.
Housing
HJU provides private rooms for exchange students. The facility is located within a 10 minute-walk to HJU. We can also introduce average apartments or condos off campus for students to rent instead.
Hiroshima City International House (I-House), which is located near Hiroshima Station, is a public apartment for students from overseas, run by the City of Hiroshima.
Hiroshima City International House
Address: 1-1 Nishi-Kojin-machi, Minami-ku Hiroshima City, 732-0806 Japan
Tel: +81-(0)82-568-5931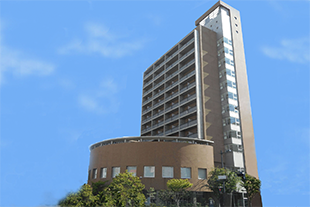 I-House provides empathetic care as well as comfortable accommodation where about one hundred students from overseas live attending various schools in Hiroshima.
Residents can feel at home and enjoy annual festivals and events which student volunteers plan and carry out to introduce diverse cultures they belong to, sometimes mingling with local people. In addition, students can take free Japanese-language classes and other cultural classes such as cooking, 'koto' or Japanese harp, and Japanese calligraphy. The facility is about a 10-minute walk from JR Hiroshima station.
For more information visit their website;
Student Tutors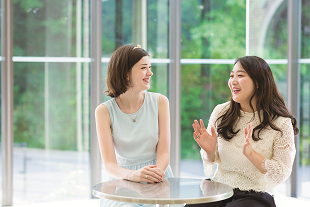 Student tutors are provided for foreign students when they are at HJU. Tutors sometimes might be conversation partners in Japanese or a trusted counselor regarding daily life in Japan. They are also willing to assist in class registration, act as guides around the campus and help learn Japanese.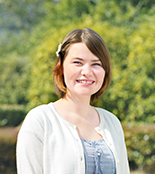 Student's Message
"Just relax and be yourself :) Making friends and adjusting to life in Japan may seem like it will be hard, but there are some really great people at HJU and they will definitely make you feel welcome!!"
Sierra, Exchange student from the U.S.
Additional Support for International Students
The Hiroshima Support Center for International Students extends comprehensive support for foreign students within the Prefecture, including help with in their study, living and employment.
This center is run by participating higher education institutions (universities, junior colleges, technical colleges and Japanese language schools), economic organizations, international relations associations and public administrations within the Prefecture.
For more information visit their website;