Department of Nutrition and Health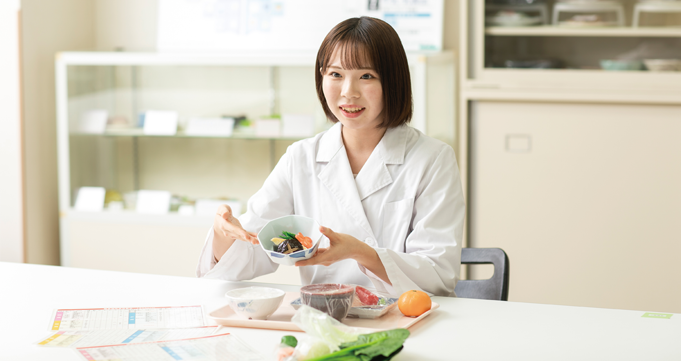 In the Department of Nutrition and Health, basic competence, including knowledge, skills, and attitudes, are cultivated so that students can cope with various specialized fields. Students learn nutrition and health management methods suitable for target populations. Students also develop the capability to connect the evidence-based science of nutrition with people's lives. This gives them the expertise to develop improvement plans for their client's actual diet and eating behavior, which allows them to put diet improvement activities into practice with a sense of ethics. Moreover, they cultivate capabilities as specialists of diet and health who can appropriately deal with social changes and the needs of different groups of people to make a positive contribution to society.
The specialized areas of dietitians covers a wide range, such as, medical care, welfare, dietary education, health promotion and sports. Every dietitian's work is carried out based on science and ethics.