Department of Childhood Education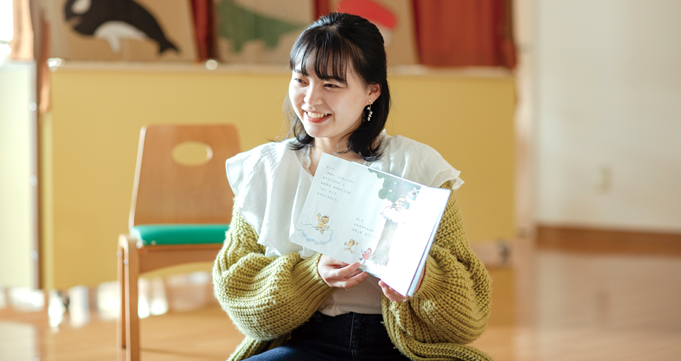 The basic aim of the department is to have students get Class 1 licenses to teach at elementary schools, kindergartens and nursery schools. The department is divided into two courses: the Child Education Course and the Early Childhood Education Course. The Child Education Course provides curriculum to be an elementary school and kindergarten teachers. And the Early Childhood Education Course lines up necessary subjects and trainings to work in nurseries.
The features of the department are as follows.
1.

Give graduates the resources and skills to build moral character, based on the values of Christianity, of children they will teach in the future.

2.

HJU's unique educational concept trains students to be educators or nursery school teachers who are conscious of contemporary issues in education and childcare thorough internship programs in collaboration with local schools and kindergartens, parenting support programs, and leaning support programs.