Overseas Activities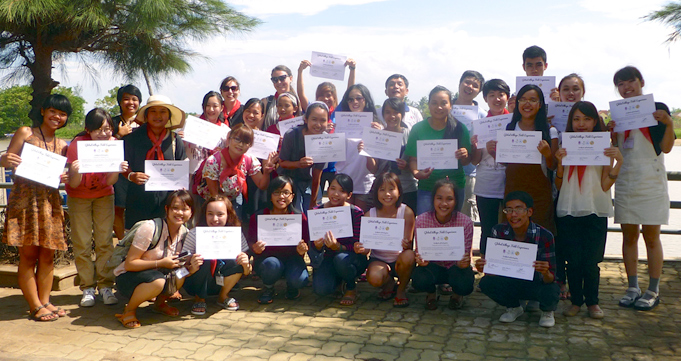 Students at HJU are encouraged to take advantage of a variety of overseas activities, such as Global Village Field Experience and Study Abroad.
Global Village Field Experience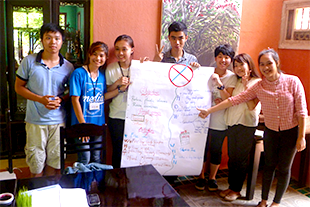 Global village is an exciting, practical and multidisciplinary program designed to give students first-hand experience of issues in developing countries. GSE students travel abroad for one to four weeks. In the past Global Village sites have included: Vietnam, Malaysia, India, Philippines, Cambodia, Indonesia, and Thailand.
Student's Message
"We had a chance to talk to people from NGOs and NPOs, and we could ask many questions. It was great to see how people are trying to improve the situation in a developing country."
Isooda, Senior
"I went to Vietnam. I experienced many things that I won't experience in Japan. I felt myself grow up through this field work. We talked to local people about their cities and history, and discussed how we can help the development."
Melissa, Junior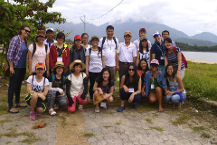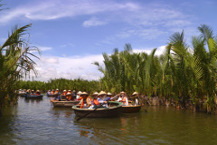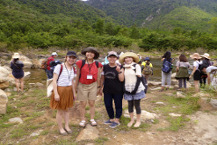 Study Abroad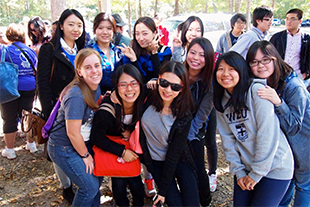 HJU offers many opportunities to study abroad. These include programs that are a month, semester, or even one-year long. Tuition is waived and credits are transferred, so graduation will not be delayed.
Student's Message
"I studied at Wesleyan College in the US for a year. The university accepts students from all around the world, so I could meet a lot of students from different cultural backgrounds. And it is a liberal arts school, the same as HJU, so I could take various courses, for example, history, religion, culture, P.E., and art. Since the school is relatively smaller than other colleges in the U.S., I had good contacts with professors and they helped me a lot."
Sao, Senior
"I studied abroad for one year at Wesleyan College to improve my English, and learn about a different culture. After studying abroad I felt more confident about my English, and it motivated me to do an internship in New York City."
Manami, Alumnae
Harvard World Model United Nations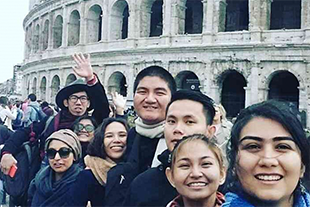 This is an international conference which 2,500 university students from 150 countries participate in every year. A GSE student enrolled in 2016, and traveled to Italy to participate. At the event, students were assigned discussion topics, such as women's issues, and they did research to prepare for debates. It is a great opportunity for students who are interested in diplomacy, world politics and working at the United Nations. By participating in events like this, you can meet passionate students and exchange ideas, as well as gain communication and public speaking skills.