Internships and Jobs After Graduation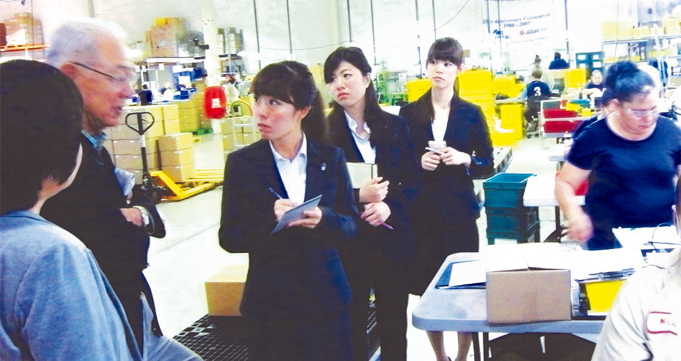 Recent Internships Completed by GSE students
GSE students are encouraged to explore their passions, and gain experience through internships. Students have completed a wide variety of internships with international organizations, NGOs, and in the private sector. Students usually get internships when they are juniors. The length varies from one day to one month. You can get internships by yourself or you can get support from the Career Center.
You can do what you are passionate about and develop your knowledge and skills!
NGOs / NPOs
YMCA Hiroshima
Designing for Social Innovation and Leadership (DSIL)
UNITAR Hiroshima
Education
Labo International Exchange Foundation
Human Academy
Amity
Tourism
Royal Crown Hotel Cambodia
Meitetsu World Travel
Advertisement
Logistics
Information Technology
Jobs After Graduation
Upon finishing the GSE program, our students are well prepared for leadership and management track positions in both Japan and abroad. Students may continue to graduate schools overseas, or be prepared to work at international companies, NPOs and governmental organizations. Before graduation we make sure our students are given the skills, tools and support they need to be successful in the job-search process. Employers have been impressed with GSE students' English ability, maturity and skills.
Placement of Graduates(2015・2016)
Foreign Embassy/ Public Organization
Philippine Embassy, Osaka
Hiroshima Convention & Visitors Bureau
Airline
Hotel/Services
Sheraton Grand Hiroshima Hotel
C.B.H Inc.
Tourism
H.I.S. Co., Ltd.
JTB Chugoku Shikoku Corp.
Logistics
Advertisement